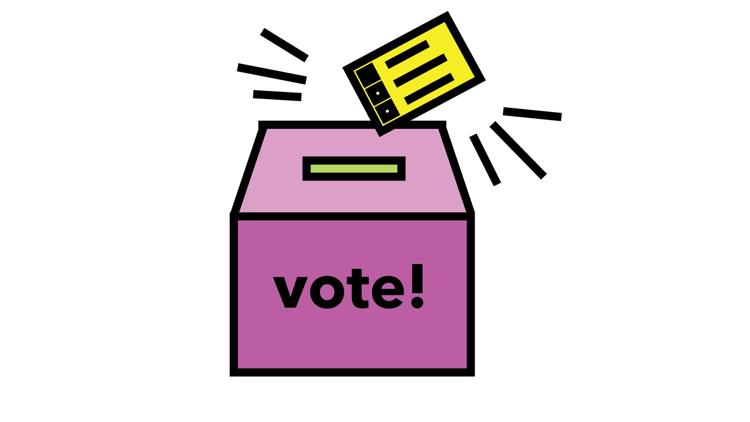 The Daily's Editorial Staff came together to endorse candidates in the 2019 King County election who it believes will do the best in providing King County, Seattle, and the UW community with effective leadership, vision, and experience. The following endorsements are signed by: 
Rachel Morgan, Opinion Editor; Mira Petrillo, Editor-in-Chief; Devon McBride, Development Editor; Claudia Yaw, News Editor; McKenzie Murray, Health and Wellness Editor; Josh Kirshenbaum, Managing Editor; Manisha Jha, Senior Investigations Reporter; Lydia Ely, Photo Editor; Sierra Stella, Arts and Leisure Editor; Hailey Robinson, Engagement Editor; Sophie Aanerud, Special Sections Editor; Alec Dietz, Sports Editor; Om Khandekar, Video Editor; Sam Steele, Co-Copy Chief; Thelonius Goerz, Science Editor; Jenna Shanker, Co-Design Editor; and Billie Featherson, Podcast Editor.  
---
Seattle City Council, District 4: Alex Pedersen & Shaun Scott
The Seattle Times couldn't have said it any better: "These candidates disagree on just about everything." District 4 candidates Alex Pedersen and Shaun Scott have little in common.
Pedersen, a Ravenna resident, is well known for serving as an analyst to Tim Burgess during his term as City Council President. Throughout his campaign, Pedersen has shown support for providing more affordable housing and addressing the community's number one issue as he observed it: homelessness. Pedersen wants to work to increase neighborhood safety, especially on the Ave, and has supported UW gun safety research.
Scott is a UW alum and documentary filmmaker who left his dream job at Real Change to pursue the District 4 seat. The first candidate to announce, Scott is a Democratic Socialist who wants to hold the UW more accountable to its plans to build more affordable housing for students. Scott is in support of introducing more bike lanes to major roads, increasing police accountability, and bringing the Green New Deal to Seattle.
Both candidates are in favor of limiting upzoning on the Ave, which would help preserve the unique and historical area for students and small business owners. Pedestrianizing the Ave is something that Scott wants to see happen in the U-District sooner rather than later, while Pedersen is in favor of "not disrupting the system there." While The Daily's Editorial Staff does have concerns about the transition of the Ave to a more publicly accessible space, we recognize that having this space would be beneficial for students and the community.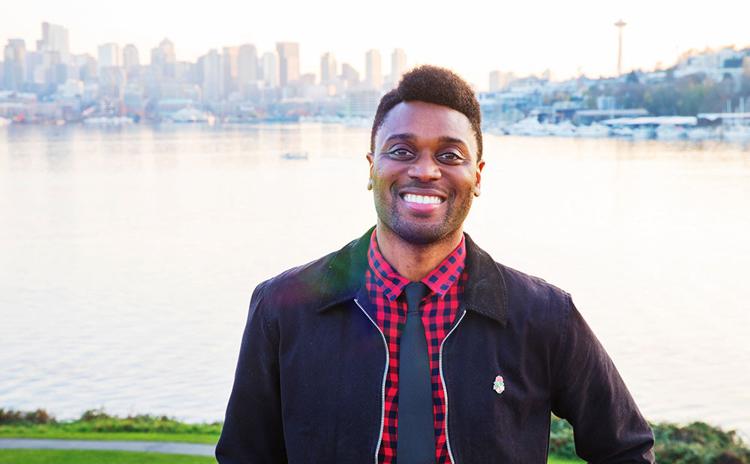 Pedersen's extensive experience in city government gives his resume credibility, but Scott has potential to bring a new voice to the council. Many sitting council members have experience similar to Pedersen's, but in practice, they are proving to be unpopular among Seattle voters. In polls conducted earlier this year, 46% of respondents felt that the council is on the wrong track and 52% said that they disapprove of the council's performance. 
Both Pedersen and Scott are in favor of increasing affordable housing access and helping the homeless community, however, Pedersen is in favor of homeless encampment sweeps. Scott's plans for creating more affordable housing are more ambitious and have the potential to provide more housing than other plans, although they are unprecedented in the state. Scott is in favor of expanding safe consumption sites and building a community service officer program to help retain the safety of these locations. 
Pedersen's campaign has also been backed by the Seattle Chamber of Commerce. The PAC has contributed over $800,000 to local campaigns, with $200,000 coming directly from Amazon. The Daily has concerns that Pedersen is backed by such large corporations when he has also voiced his support for small businesses, especially on the Ave.
These two candidates are uniquely qualified to represent District 4, however, Scott is the right choice for the role. His ideas are innovative and address issues that The Daily's Editorial Staff sees in our community that haven't been addressed by policies aligning with the status quo. His campaign has been consistent and transparent, and The Daily is confident that these qualities will carry over into his position on the council.
Vote Shaun Scott.
---
Metropolitan King County, Council District No. 2: Larry Gossett & Girmay Zahilay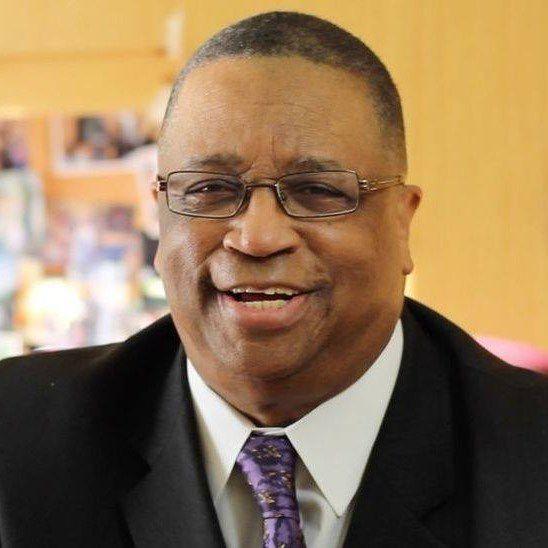 Larry Gossett is a long-standing figure in King County and has been serving on the council for more than half of its existence. UW alum Gossett has deep roots in the UW community. He started the Black Student Union and the local chapter of the Black Panther party and participated in sit-ins that led to minority student enrollment increases.
Gossett, who created the ORCA Lift program, is in support of improving access to transportation in collaboration with introducing more environmentally sustainable vehicles. He is also in support of increased affordable housing and reducing the youth detention population.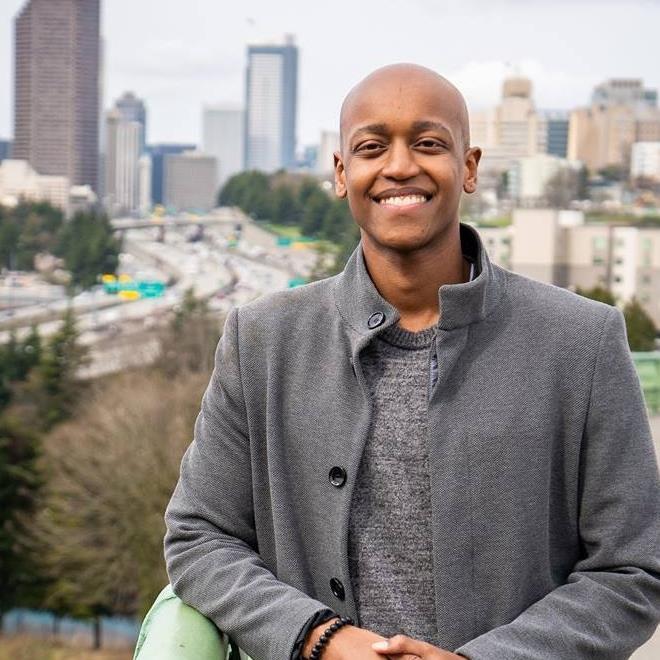 Born in Sudan and the child of Ethiopian refugees, Girmay Zahilay moved to South Seattle as a toddler. The Stanford graduate holds a law degree from UPenn. During his time on the East Coast, he interned at the White House under the Obama administration and worked as a practicing attorney. Since moving back to the Emerald City, Zahilay has volunteered with middle schoolers and co-founded a nonprofit based on this work.
Zahilay is in favor of creating a county bank, inclusionary zoning policies that reserve units for low-income households, and reintroducing the head tax on large employers.
With more pragmatic policies and extensive council experience, Gossett is overqualified for the role, but The Daily's Editorial Staff is looking forward to having someone new representing District 2. 
Zahilay has been more involved in the community throughout the race, which indicates accessibility to the candidate as a legislator. Zahilay has also spoken out against the building of a new youth jail in the city, which The Daily also takes a strong stance against. Gossett voted for it in 2014. 
Zahilay has restrained from drawing many contrasts with Gossett through the course of the campaign, offering a positive vision about himself rather than a negative campaign against his opponent. Zahilay has walked the line of running against Gossett and running to succeed his legacy, referencing Gossett without naming him when he launched his campaign, saying "we stand on the shoulders of giants."
Both candidates want Seattle to be more equitable, however, Gossett has turned a blind eye to some of these issues in the past. According to The Seattle Times, Gossett has admitted that he didn't pay attention to gentrification in the Central District, which has seen a dramatic decrease in the black population since the 1970s. Even though he has created affordable housing plans to address this issue, The Daily Editorial Staff wants to ensure that marginalized populations are not ignored in this election.
In regards to the U-District, Zahilay has spoken directly to preventing housing displacement in new light rail zones, which is especially important with new U-District lines set to open in 2021. He is also in favor of protecting the Ave from upzoning, something that Gossett has not taken a stance on.
Zahilay defeated Gossett in the August primaries, winning 58% of the county's vote. The Daily's Editorial Staff believes that these results indicate that Zahilay is supported by the community, and this support will likely be replicated during the Nov. 5 election. A new, younger perspective is needed on the council, and Zahilay is the candidate to provide this for voters.
Vote Girmay Zahilay.
---
Referendum Measure No. 88
In 1998, voters approved I-200 which prohibited affirmative action in the state. For 21 years, decisions made in public employment, public education, and public contracting have been made regardless of race, sex, color, ethnicity, or national origin.
Approving Measure 88 would make I-1000 law, which would allow affirmative action policies to remedy existing discrimination and underrepresentation in the public sphere. I-1000 defines affirmative action as "a policy that considers an individual's race, sex, ethnicity, national origin, age, sensory, mental or physical disability, or veteran or military status, when selecting qualified persons for opportunities in public education, public employment, and public contracting."
Reintroducing affirmative action to the state will improve equal opportunity for all Washington state residents, especially for women, veterans, small business owners, and seniors. Without the use of quotas, fairness in hiring, contracting, and education would be restored. 
Vote Yes. 
---
Initiative Measure No. 976
Initiative 976 aims to lower motor vehicle taxes and fees. This measure would reduce annual license fees to $30 and would repeal or reduce some vehicle taxes. I-976 was introduced to the ballot by conservative political activist Tim Eyman. 
If approved, it is projected that total revenue loss to the state would be almost $2 billion over the next six years. In addition, local governments could lose over $2 billion in total revenue. 
Voting yes on I-976 would dramatically affect our public transit system. $20 billion of funding would be diverted away from Sound Transit and more than 170,000 hours of bus service in Seattle would be cut.
The Daily Editorial Staff believes that voting no on I-976 is of the utmost importance during this election to keep improving our statewide public transportation. 
Vote No.
---
Senate Joint Resolution No. 8200
Resolution 8200 seeks to add the words "catastrophic incident" to a part of the Washington State Constitution. Article II, Section 42, passed in 1962, gives elected representatives power to take immediate action within state and local governments in a time of emergency. 
Adding these words ensures that the government will continue to function in an emergency situation, especially with "The Big One" on the horizon. Disaster is not planned, but state preparation can be. This is a step in the right direction to equip the state for any natural disaster or major disruption such as "enemy attack," as stated by the legislation. 
Vote Yes.
---
Reach The Daily's Editorial Staff at opinion@dailyuw.com.